4890 from 43 donors
2500 goal met!
A Place to Call Home for 155 formerly homeless Detroiters
New life for an abandoned building. New energy in a declining neighborhood. New hope for those who have lost everything.
NSO is changing the way we assist homeless adults in Detroit. We believe that the best way to end homelessness is to house people, so we have adopted the Housing First model. Once the person has a safe, stable home, NSO offers on-site wrap-around supportive services to help our residents manage and overcome the challenges that led to homelessness.
You can help NSO meet the Kresge Challenge! In August 2012, The Kresge Foundation challenged us to raise $750,000 for the NSO Bell Building by December 31, 2013. If we meet the challenge, Kresge will add an additional $500,000 to their generous $1,250,000 gift.
By some estimates, an individual living on the streets can cost a community $50,000 or more a year in police calls, jail time, ambulance calls and time spent in hospitals, all paid for with public dollars. Permanent supportive housing costs as little as $7,200 a year in rent, plus $10,000 per year in supportive services. Overall, the NSO Bell Building could save taxpayers more than $5 million per year!
While the cost savings are impressive, what matters most is the life savings. The NSO Bell Building provides more than a roof to residents, it provides hope and a place to call home – for many residents for the first time in their lives.
You can show your support in three ways:
Set up your own personal fundraiser and recruit your friends and family to support the NSO Bell Building. Just click on the green 'join the team' button below and follow the instructions.
Support one of the amazing NSO advocates that has already created a personal page. Just click on their image and click on the green 'make a donation' button on their page.
If you want to support the campaign but don't know any of the fundraisers, give by clicking on the green 'make a donation' button at the top.
Take a tour of the new Bell Building!
Read stories of real lives changed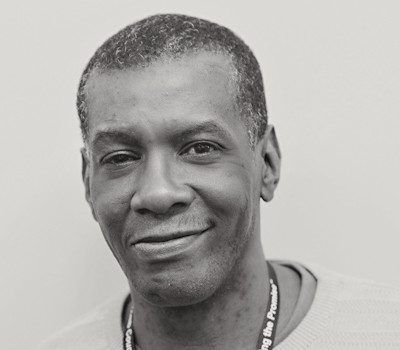 Marx
and 8 others gave a set of household goods
"I really love this place."
After serving in the Army's airborne division from 1983-86, Earl made a life for himself in Atlanta, Georgia. For the next 25 years, Earl found a career working in both the private security sector and in construction. Rarely does life come without conflict though, and in 2005 Earl's life took ...
read more

Mark
and 3 others gave a set of household goods
Alexis Is Making A Difference - And The Community Is Making A Difference For Her
About the Neighborhood Service Organization
Neighborhood Service Organization (NSO) was established in 1955 as a private, non-profit human service agency. The Mission of NSO is to provide diverse and innovative community development programs and community services to meet the changing needs of the regions population. We're focused on being "always within reach," we serve consumers across metropolitan Detroit through accessible programs designed to strengthen and empower individuals in their communities, support families and help those in need.
Visit our website to learn more about the Neighborhood Service Organization and our work in Detroit.